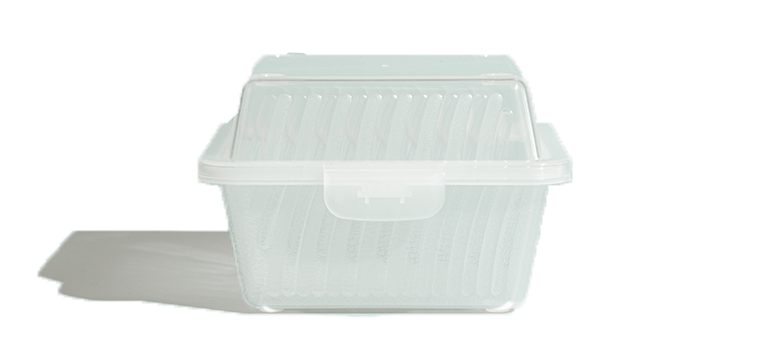 Save the world. Stuff your face.
Join us on our quest to eliminate waste with our new reusable take-out packaging program.
We call it Mission: Zero.
Place your order and ask for reusable containers, instead of our regular compostable packaging.​
We'll add a small deposit to your order – $1 to $5 depending on the size of the container.
Drop your containers in our return bin and we'll refund your deposit or apply it your next order.
Most of our menu is available in reusable containers but stay tuned for even more options.
We use NSF Certified & BPA free containers that have a 1000-use lifespan and glass jars.
We run the containers through our industrial washer and have them fully sanitized for your next burger fix.